Bishop Stephen ( လိြဳင္ေကာ္ကက္သလစ္ဂိုဏ္းအုပ္သာသနာ)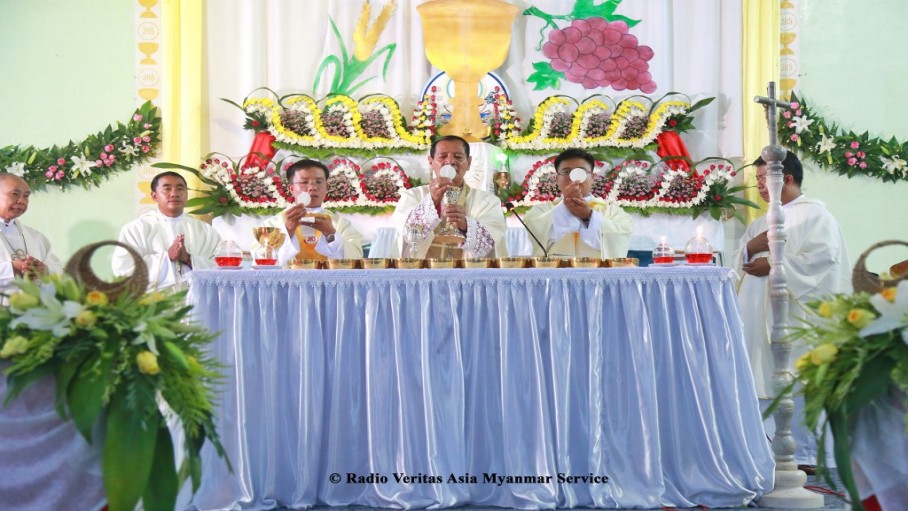 Ordination Mass presided by Bishop Stephen
Thursday, August 23, 2018
The foundation of the Priesthood and Eucharist is in Last Supper. The fullness of the priesthood is in Bishop and the priests share fullness of the priesthood of Bishop who succeeded from the Apostles.
As James and John answered that they can drink the cup, Christ is going to drink. It is the the cup of salvation and the cup of suffering. The priest has also to drink the cup.
The priesthood is precious and valuable. It is like the treasure in the clay vessel. The treasure has the great value but the clay vessel is fragile so handle with great care.
ရဟန္းဆိုတာ ခရစ္ေတာ္ရဲ႕ ကိုယ္ပြားေတြျဖစ္တယ္ ။ ခရစ္ေတာ္ေနာက္လိုက္ဆိုတာ ခရစ္ေတာ္လုပ္ခဲ့သမွ်၊ျပဳခဲ့သမွ် ကို ခရစ္ေတာ္ႏွင့္ အတူ ကၽြႏ္ုပ္တုိ႔ လုပ္ေဆာင္ျပဳမူရမွာျဖစ္တယ္။